Koblenz welcomes new international students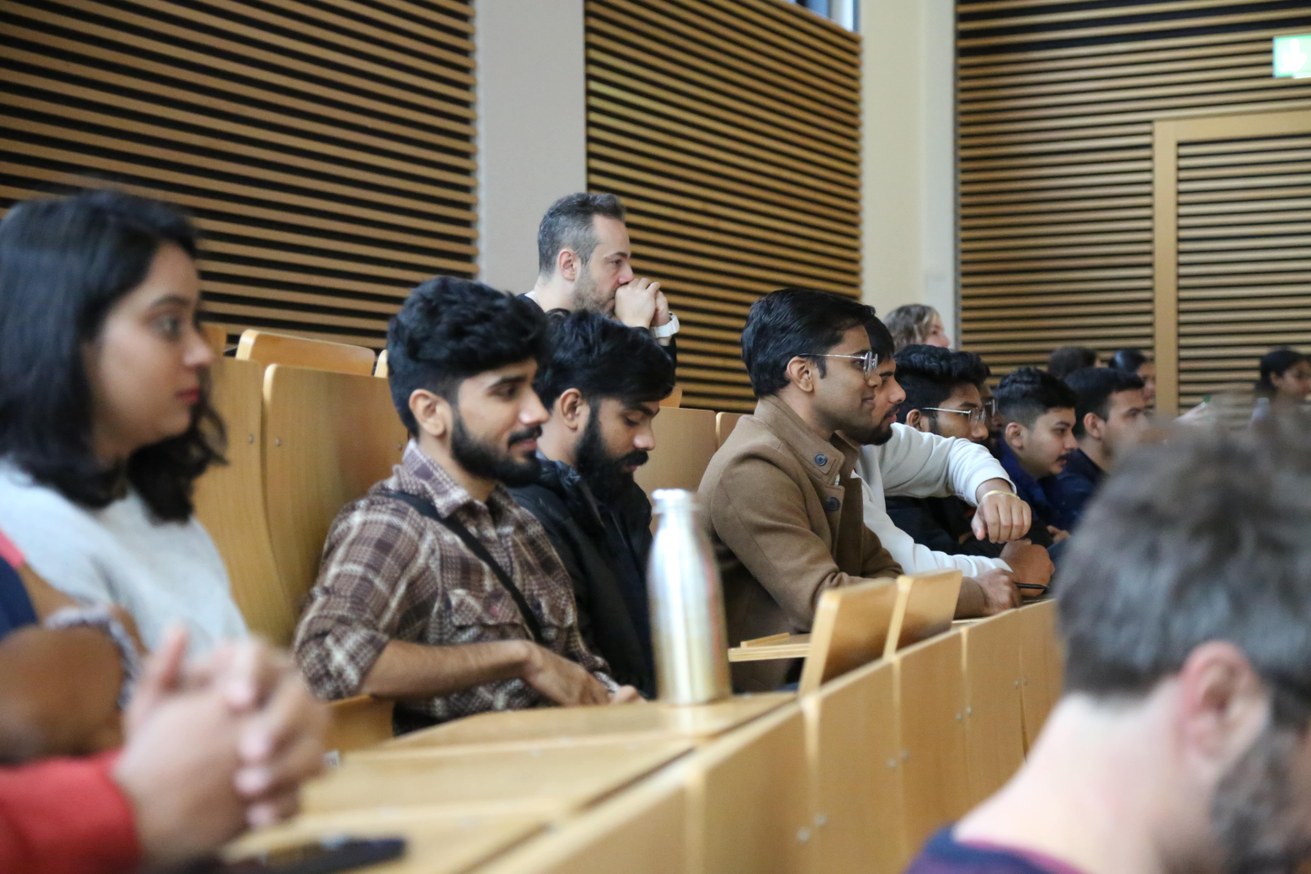 In the winter semester of 2023/24, the University in Koblenz welcomed a total of 132 international students. The majority of these students hail from India, with Pakistan following closely behind. The international students are predominantly enrolled in the international master's programmes "Web and Data Science" and "Mathematical Modelling, Simulation and Optimisation" but also in the other English speaking Master programmes.
The International Relations Office is more than delighted to welcome ten European students who are participating in the ERASMUS+ programme, and spending a semester at the University in Koblenz.
To ensure a smooth transition for the newcomers, various support services were presented by the university's service institutions. These included offerings from the student affairs office, the university's language learning center, and the "Allgemeiner Hochschulsport" (university sports course offers). Also, the international affairs officer of the AStA (Koblenz general student committee), shared insights into student self-administration and explained the workings of the internal university democracy, the student parliament.
In addition, Jolina Weishäuptl of the AStA introduced many opportunities on how to actively participate in university student groups.
Vice President Prof. Dr. Constanze Juchem-Grundmann, extended a warm welcome to the international students, giving them a valuable sneak peek into everyday university life. She also highlighted the high quality of life and excellent professional opportunities available in Koblenz and the surrounding region.
On final day of the introductory week, our new internationals eagerly explored the Marksburg in Braubach and enjoyed some traditional German cuisine at "Maximilians Brauwiesen" as part of a hiking trip.
The IRO wishes a wonderful start to all new international students in Koblenz! Herzlich Wilkommen!