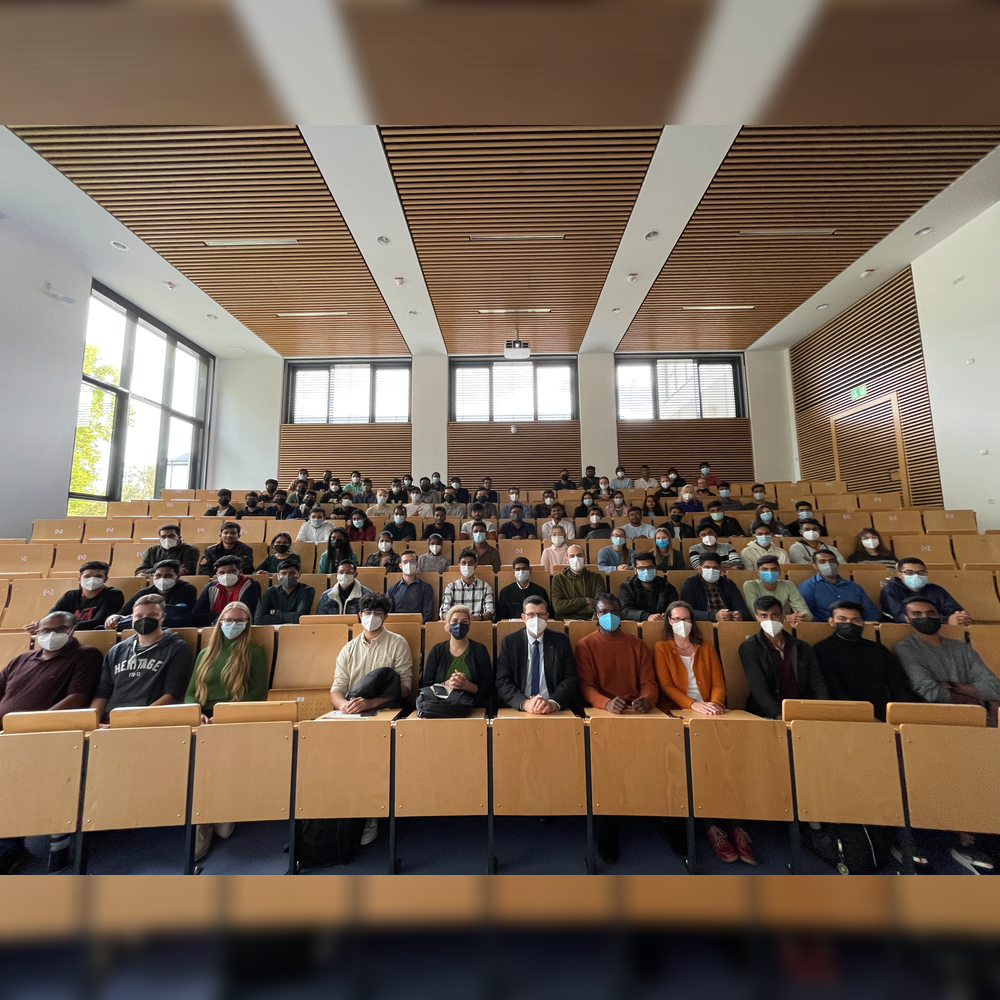 Numerous new international students at the University of Koblenz
135 international students have started their studies at the University in Koblenz for the winter semester 2022/23. The largest part of these students come from India, followed by Iran. Most are enrolled in the international master's programmes "Mathematical Modeling, Simulation and Optimization" and "Applied Natural Sciences" at the Department of Mathematics and Natural Sciences. At the Department of Computer Science, some study "Web and Data Science" and "E-Government". Lastly, the remaining students are enrolled in "German Studies: Language - Literature - Media" at the Department of Philology/Cultural Studies.

In addition to the non-EU students, six students from Europe will spend a semester at the University in Koblenz as part of the European Union's ERASMUS programme. They come from Italy, Greece, Portugal, the Czech Republic and Turkey and study computer science and pedagogics.

The number of new international students has increased by 14 percent compared to the winter semester 2019/20, being the last semester before the Corona pandemic, when 118 international students were newly enrolled at the University in Koblenz. The total number of international students has grown from 514 in the winter semester 2019/20 to 894 in the winter semester 2022/23.

To give the international newcomers a good start, the university's service institutions presented their offers of support. This included offers from the student affairs office, the university's language learning center and the ''Allgemeiner Hochschulsport'' (university sports course offers). Martin Ebuka Okolie, the international affairs officer of the ''Studierendenausschuss" (Koblenz general student committee), who himself came to Koblenz from Nigeria for his master's degree in "Web and Data Science" introduced the students to student self-administration and explained how the internal university democracy, the student parliament, works.

Albert Sperber presented the services of the Koblenz Student Union: He introduced the canteen and cafeteria, accommodation offers, counseling services and the ''Bullerbü'' daycare center. Guido Groß, managing director of the Catholic University Community, informed the international students about the support services and events offered by the Catholic University Community and the Protestant Student Community.

Finally, the international students were welcomed by Vice President Prof. Dr. Stefan Wehner. He directed the students' attention to the future University of Koblenz and its interdisciplinary profile. He also raised the international newcomers' awareness to the high quality of life and the good professional opportunities in Koblenz and the region.